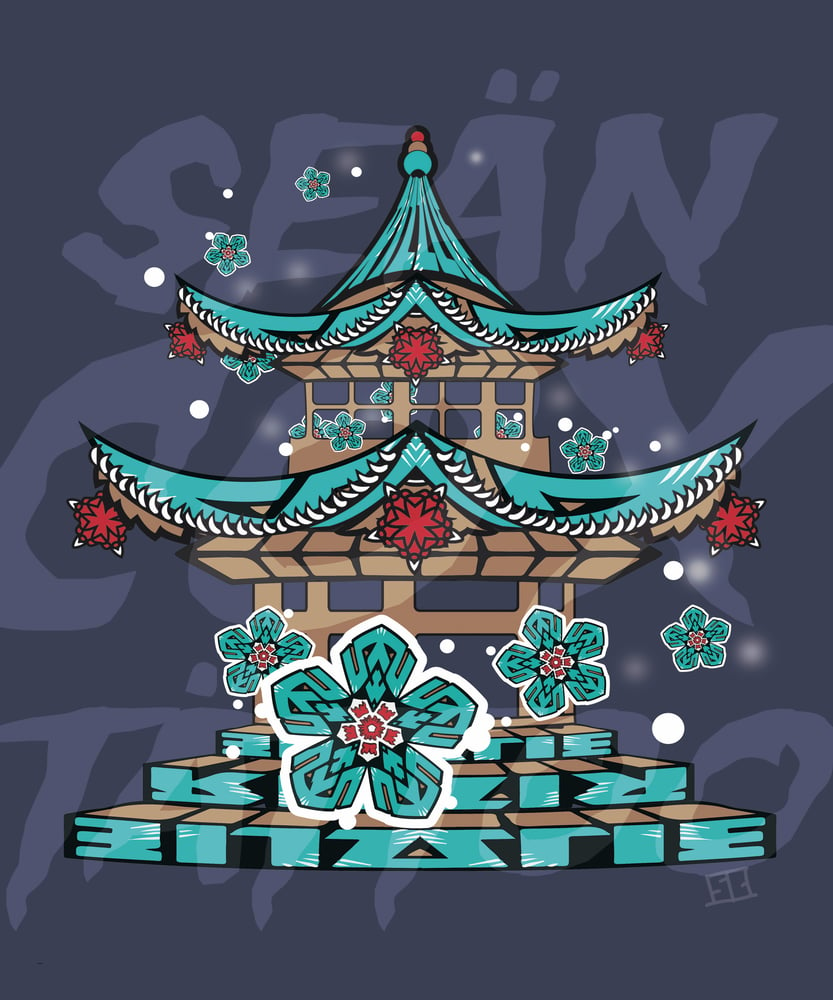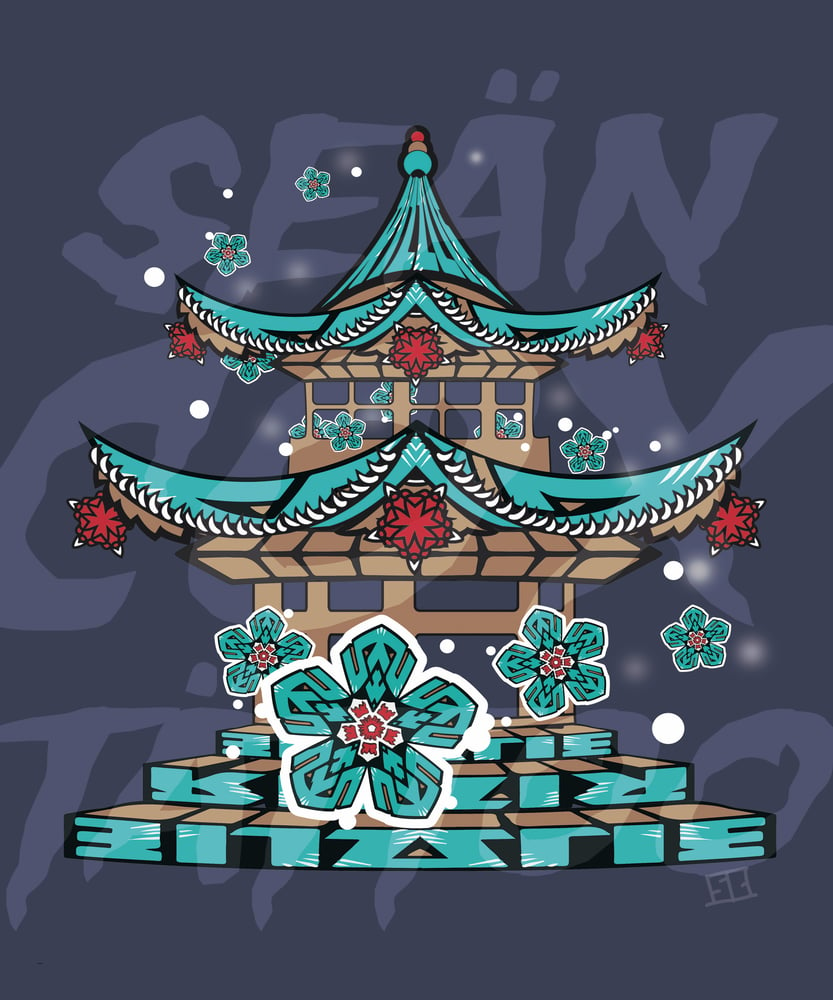 Vancouver Grizzlies Pagoda Art Print 12X14
$50.00
Here I used Adobe Illustrator and some kaleidoscope plug in to chop up and rearrange the Vancouver Grizzlies logo. I chose a pagoda because of the city's strong cultural ties to China. Pagodas were used as reliquary shrines, to memorialize what is no more. Which is appropriate here since the team left Vancouver in 2001. The floating objects represent snowflakes and cherry blossoms simultaneously. Which can sometimes happen here in Vancouver, much to the chagrin of the locals.
Please note that a "Sean Cox Tattoo" watermark is shown on all my photos on Big Cartel to avoid duplication. Your print will not have that subtle watermark.
Free shipping to Canada and the US.
All prints are sleeved in a protective cellophane wrapper, loosely rolled and carefully packaged in a rectangular box for safety. All purchases come with a free sticker.
This print measures 12" X 14"
What's a giclee print?
Giclee is a French term meaning "to spray", referring to how an inkjet printer works and how giclee prints are usually produced. These large format inkjet printers use small spraying devices that can both match color and apply ink precisely, resulting in a high-quality print of the original art. Ink and paper must be high quality and considered "archival." This is typically achieved using inks that are pigment-based instead of dye-based and any canvas, watercolor paper, or specialty printing paper designated as archival.
About this paper:
Smooth fine art paper: 100% cotton, 250gsm, Ph-neutral, archival medium made by Canon.
Give me a follow on instagram @sean.cox.tattoo to see my other artwork and tattoos!